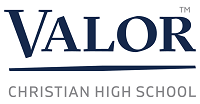 Update your Valor Account Here
Note, once complete it will return you to the login page again. Make sure to use your new password there.
---
If you have just received an updated password or have not set up your account yet, then your student ID number should be entered in the old password field.
Select a new password that is a minimum of 10 characters, contains at least an Uppercase letter, Lowercase letter, and number.
---
Should you need more information about account updates, click
here
.